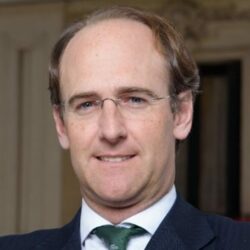 José Antonio Urquizu Echeverría
Founding Partner Everwood Capital
Everwood Capital is a Spain based energy fund manager specialized in renewable assets with over €800M in assets under management and over 4.0GW of projects under development in Europe. Since its foundation in 2015, Everwood Capital has raised five funds to invest in renewable energy assets, with a special focus on photovoltaic projects. Funds I, II and III have already been fully divested. Everwood Fund IV, incorporated in 2018, was the first Spanish Fund devoted to greenfield utility scale photovoltaic projects, strategy continued by Everwood Fund V, which has achieved its final closing in 2022 at 500M€. Everwood Fund V is one of the first Spanish funds to classify under Art. 9 of the Sustainable Finance Disclosure Regulation (SFDR).
José Antonio has over 20 years experience in energy, private equity and private debt having worked previously for Goldman Sachs, Portobello Capital, Credit Suisse and Monitor Company.
José Antonio holds an MBA by INSEAD and Economics and Law Degrees by ICADE.
<< Back